Safety of children should be the primary concern of every parent when buying toys. World Against Toys Causing Harm, Inc, (W.A.T.C.H) recently revealed a list of ten toys representative of playthings that should not be in the hands of any child. Government surveys showed that there had been at least 19 toys with safety defects recalled in the United States. These statistics clearly reflect the shortcomings of the current standards.
W.A.T.C.H is now calling upon every parent or guardian to be extra vigilant when buying toys for their young ones. Poor manufacturing and marketing practices and faulty designs are often believed to be the reasons for dangerous toys entering the streams of commerce.
In the 44th Annual Report, Joan E Siff, President of W.A.T.C.H., and James A. Swartz, Director of W.A.T.C.H. and Managing Attorney at Swartz & Swartz, P.C.,, demonstrated the various toy hazards in the market today, using examples of toys to teach parents and caregivers about how to find hazards. Read on to learn more about these efforts.
CONFLICTING AGE RECOMMENDATIONS AND WARNINGS
Leaving out or providing conflicting safety information is a hazard when purchasing a toy since the decision that goes into the purchase is a misinformed one. Some of the warnings indicated on toys fail to put consider children's playing habits, and are not practical given the realities of children's play habits.
One item that was on the list featuring the ten hazardous toys is a plush pillow in the form a stuffed elephant. This toy is sold without a suffocation hazard warning for little babies. Without such a warning, not many parents can know of the imminent suffocation hazard for their infants which the toy industry and government agencies have known about for years..
Other representative items featured on the list either omitted potential dangers or lacked proper age recommendations. It is imperative that parents thoroughly inspect toys and toy packaging before handing items over to their babies and small children.
SAFE DESIGN AND MANUFACTURE
The safe designing and manufacturing of toys continues to be the best way to avoid injuries to our children. Although recalls are an important safety measure, they are reactive rather than proactive. Why should dangerous toys reach the hands of an unsuspecting child in the first place?
As a matter of fact, many consumers never receive toy recall notices. In most cases, these recalled toys end up putting children in harm's way by remaining in homes, schools, and other play environments. This is a clear result of substandard toy design, manufacture, marketing and testing. You might be surprised to learn that some toys that are in compliance with current minimum industry standards have nevertheless been found to be hazardous. Existing standards are a starting point for safety – manufacturers and retailers should use such standards as a starting point, and ensure that the safest products possible are in the hands of our children.
It is time that the burden of discovering often hidden hazards is lifted from parents. Manufacturers and retailers should take necessary steps to prevent hazardous toys from reaching consumers.
WHAT PARENTS SHOULD DO
While the manufacture and sale of potentially hazardous toys persists, parents must be aware of what their child plays with, as such knowledge could save a life or prevent serious injury. Do not think assume that just because a toy comes from a renowned brand, or because you bought it from a familiar retailer, that it is necessarily safe.
Therefore, inspect every toy you purchase for your home, and as gifts. Additionally, keep your little ones away from defective or recalled toys by becoming acquainted with as many potential toy hazards as possible.
Some of the toy dangers that keep recurring every year include long strings, small parts, projectiles, rigid materials, toxic substances and inaccurate warnings, among others.
W.A.T.C.H IS WATCHING
W.A.T.C.H and its founders have been advocating for awareness about dangerous toys for the past four decades, hoping to help reduce childhood injuries. However, the number of hazardous toys on shelves, online and in catalogs is still worrying. Considering that the toy industry contributes a whopping $22 billion to the economy, toy safety should not be an afterthought.
Statistics show that every three minutes a child is treated in a United States emergency room for a toy-related injury. 2014 recorded 251,000 toy-related injuries. Between 2010 and 2014, toy injuries have claimed the lives of 61 children.
One preventable child injury or death is enough to demand that the manufacturing standards are raised and that the regulatory system is fixed. As parents, extreme vigilance should be exercised. Below is the list of ten most dangerous toys of 2016, representing types of hazards in today's marketplace.
PEPPA PIG'S MUDDY PUDDLES FAMILY
This set of figurines consists of a family of four pigs. One box has a choking hazard warning printed on the front, however the same toy is sold without warnings to children as young as two-years-old (oral-age children).
KIDS TIME BABY CHILDREN'S ELEPHANT PILLOW
Though cute and cuddly, this stuffed elephant is sold for use by infants. According to the CPSC, soft pillows can cover a baby's mouth and nose, leading to suffocation. Pillows and similar articles for babies have been banned for this reason.
SLIME BALL SLINGER
This slingshot that can launch a slimeball over a distance of 30 feet, with the potential to cause serious eye injuries.
BANZAI BUMP N' BOUNCE BODY BUMPERS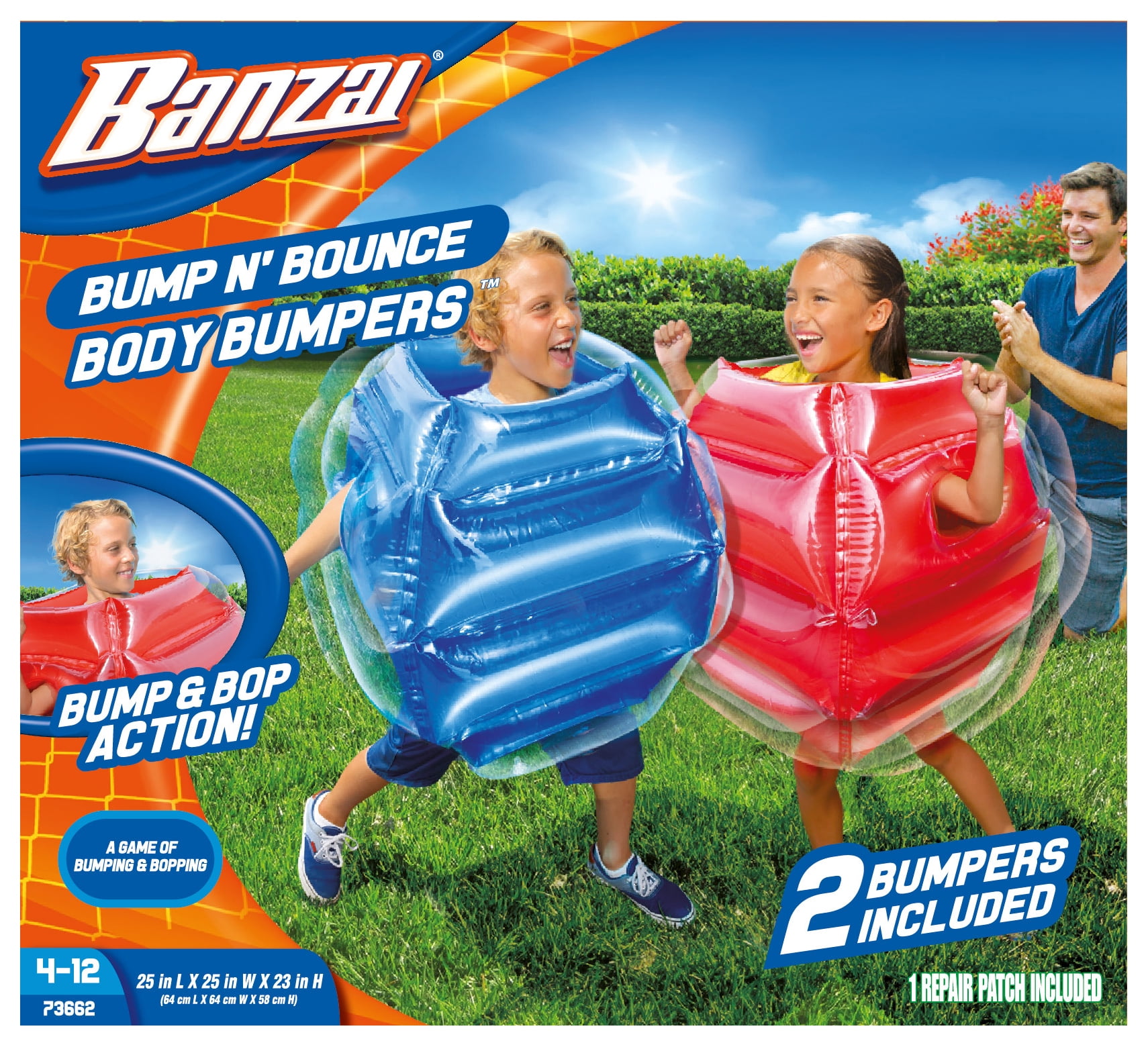 The Bumpers' packaging shows children up to four-years-old using the product without protective gear like elbow pads or helmets.
NERF RIVAL APOLLO XV-700 BLASTER
This blaster' package encourages 14-year-olds to launch ammunition at one another. Although face masks are available, they have to be purchased separately. There is a serious potential for severe eye injuries.
THE GOOD DINOSAUR GALLOPING BUTCH
Children as young as three-years-old are encouraged to push the tail of this good dinosaur to create a galloping motion, however the tail's rigid point has the potential to cause puncture wounds.
PEPPY PUPS
Industry standards point out clearly that crib toys should not have a string that exceeds 12 inches. Some toys, however, are sold as pull toys for babies, and the leash on this puppy is 31 inches.
FLYING HEROES SUPERMAN LAUNCHER
Superman's wings could potentially impact your child's face or eyes. Although there is a warning against aiming it towards one's face, it is recommended that this toy not be given to small children.
BABY MAGIC FEED AND PLAY BABY
Baby comes with his bottle, a high chair, foot dish, blanket and a plastic spoon. The spoon is slender, presenting the potential for choking injuries.
WARCRAFT DOOMHAMMER
This doom hammer' has no warning whatsoever about its potential to inflict blunt injuries on your children.
The inattention of many manufacturers and retailers to safety issues, coupled with inadequate testing and design standards, requires that child safety begins with you. Make sure that you only buy toys that you have carefully inspected. Read all the warnings and cautions as well, and make informed choices about what to purchase. Hopefully together, we can reduce the number of injuries and fatalities that occur every year as a result of toy hazards.
Keep Reading
Want more? Here are some other blog posts you might be interested in.